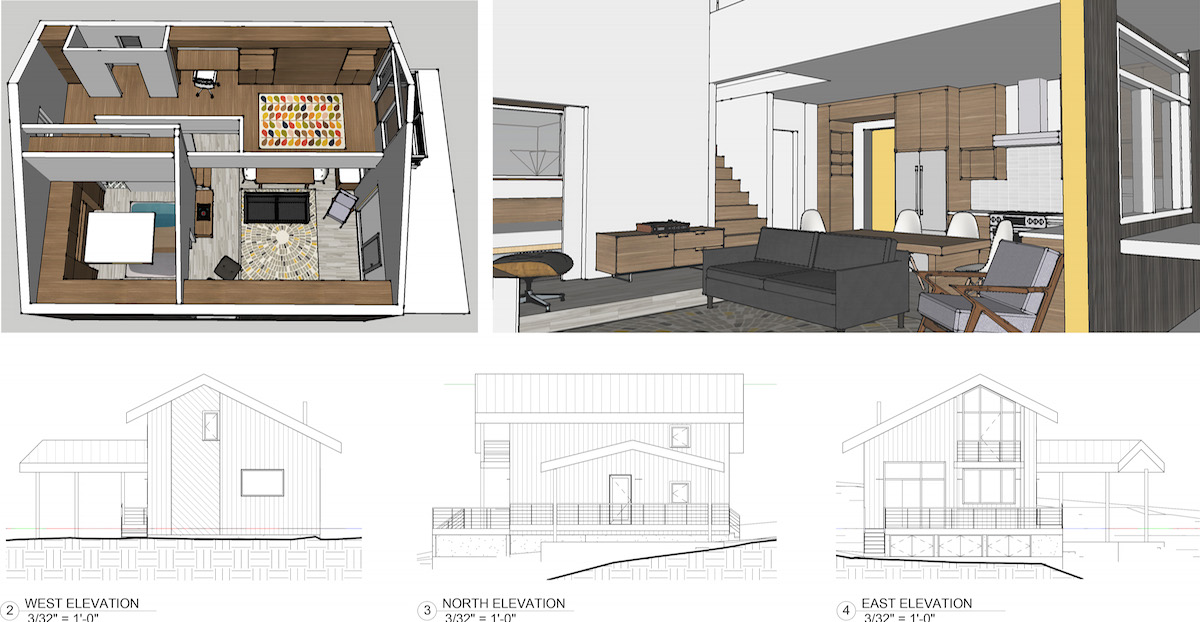 Mercer Lake Cabin (in-progress)
This project is a remodel/rebuild and expansion of a 480 s.f. cabin built in the 1960's. While the original cabin is charming, it is in need of updates and the owners would like to use this opportunity to do a more substantial remodel and addition.
The cabin is situated on a coastal freshwater lake, and has a picturesque view from a hillside perch that gazes across a quiet cove to the main body of water. A soft pine-needle footpath visits a firepit, the site of a future hottub, and a canoe/paddleboard storage rack on it's way to the sunny floating dock.
Stay tuned...