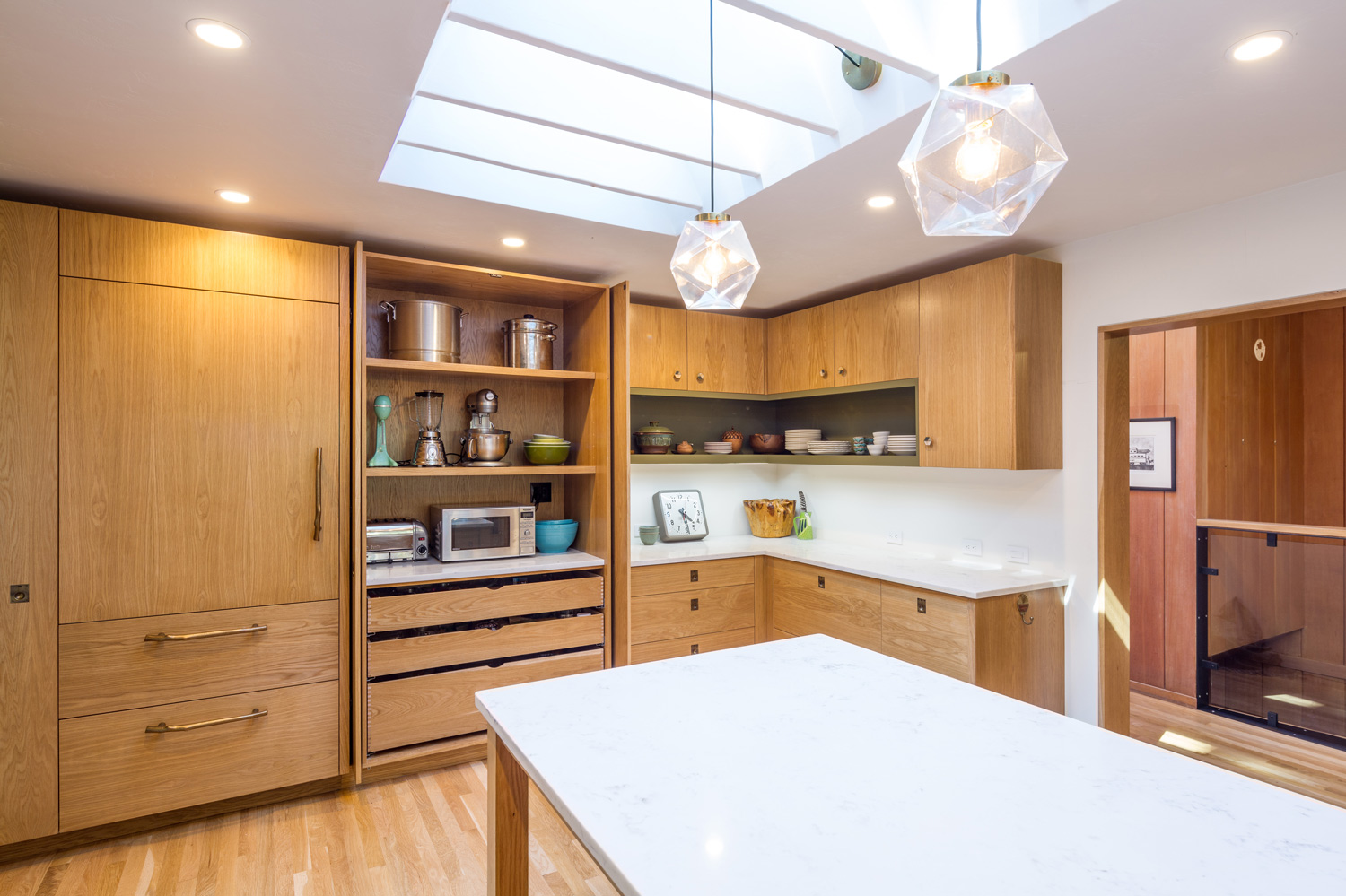 Lincoln Street Kitchen
This project dramatically transformed a constrained, introverted kitchen into a bright, family-friendly gathering and entertaining space. By counterintuitively closing an existing patio door the workspaces were able to be expanded, and the connection to the outdoors was improved by relocating the sink and prep areas along the window wall. The space was additionally liberated by enlarging the opening between the kitchen and the dining room, and by installing an expansive skylight over the new island. Oak flooring was continued through from the adjacent rooms, complemented by new rift white oak cabinets.
The reconfigured kitchen shifts the main work stations to the window wall and the enlarged opening improves the connection to dining room. The new skylight over the island features exposed rafters and pendant lights. The tall cabinets including the pantry and the built-in refrigerator are grouped along north wall. The pantry cabinet opens to reveal a breakfast & appliance station. The open corner cubby provides an area for decorative display.